A Mini Smile Makeover – what is it?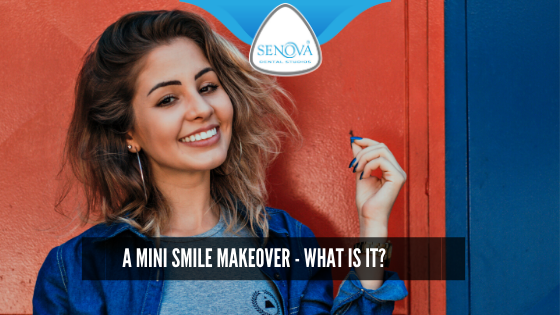 Very many people are looking to improve or enhance their smile by making their teeth brighter, whiter, straighter or by rebuilding broken down teeth.
However for a variety of factors, including cost and convenience among other things some people are now opting for the reduced mini smile makeover rather than a full smile makeover.
This article takes a look at mini smile makeovers, what's in them, what's included and how treatment differs to a full smile makeover.
The term smile makeover usually refers to a combination of the following aspects of cosmetic dentistry:
Straightening crooked teeth.
Whitening dark or yellow teeth.
Restoring broken down, chipped or damaged teeth.
A full smile makeover will include a range of treatments including teeth whitening, dental crowns/veneers and orthodontics… A mini smile makeover is a much reduced version of this full smile makeover treatment.
Before we go into the full details of the mini smile makeover, let's look at a full smile makeover, we can then see the advantages and disadvantages of a mini smile makeover and compare them.
Stage 1 of a smile makeover – Aligning crooked teeth.
In a full smile makeover this can be done using a variety of techniques, including but not always limited to:
Orthodontics to move, rotate and twist teeth back into straighter alignment. Different orthodontic options are available such as rapid orthodontics with the Inman aligner or invisible orthodontics using Invisalign.
Veneers or crowns to rebuild teeth and also realigned them. One of the problems with veneers is that they cannot bodily move a tooth like orthodontics can, veneers are usually only suitable for teeth which are twisted but in the correct position.
Bonding, this is a minimally invasive approach where a small amount of tooth coloured resin is placed over the surface of the tooth, very similar to veneers it cannot bodily move a tooth to make it more aligned, it simply builds up a part of the tooth which is too far back to make it look straighter from the front.
Stage 2 of a smile makeover – Whitening dark teeth.
The method of whitening depends upon how dark teeth are in the first place and if there are any other associated problems which need to be treated at the same time e.g. broken down teeth or rotated teeth.
Your dentist will always prefer to maintain as much natural tooth structure as possible and so the simplest option is usually to whiten dark teeth with either teeth whitening or air abrasion
Air abrasion involves using a very fine sand which is gently blasted over the surface of the tooth. Whilst this doesn't actually whitening the teeth themselves, it is incredibly efficient at removing surface stains, particularly tea, coffee, red wine or smokers stains. It is a simple and pain free treatment which can often be provided in approximately 30 min.
If the tooth needs to be whitened itself then teeth whitening will usually be the preferred treatment.
This could be rapid teeth whitening in the dental practice or home whitening undertaken using a night time bleaching tray and gel.
If the teeth are particularly dark then traditional tooth bleaching may not be sufficient to whiten the teeth to the desired colour, in this case teeth whitening can be used in conjunction with either bonding veneers.
The natural tooth is whitened to provide a light base for of veneer which fits over the surface. The veneer can then be made in the ideal colour, usually much lighter or whiter than the original tooth shade.
Stage 3 of a smile makeover – Rebuilding broken down or damaged teeth
The final stage of cosmetic dentistry smile design is to think about restorative options. Your dentist will have already considered aligning the teeth and orthodontics and whitening the teeth with either teeth whitening or air abrasion… But what about the teeth that are damaged or broken down?
This is where the final stage of treatment options comes into play, usually this will include bonding, veneers or crowns.
Bonding involves the dentist placing a small amount of tooth coloured resin over the surface of teeth, this can be particularly useful for chipped teeth or teeth with small surface pits.
If the tooth is more broken down or more heavily damaged/discoloured then veneers may be considered. A porcelain veneer fits over the surface of the tooth, completely covering any damaged natural tooth and restoring any broken down areas.
Sometimes a tooth is so broken down or damaged that a veneer is not adequate, in this case a full coverage crown will be used. This covers the entire part of the tooth which you see, including the tongue side and biting surfaces. A crown can therefore be made in any colour and any shape making it a perfect component of cosmetic dentistry.
Which option should I go for?
This is where a smile makeover really comes into its own, your cosmetic dentist will look at each tooth in turn as well as your entire face and smile, they will then come up with a treatment plan that suits the outcomes you have defined. Very often the best cosmetic dentists we use a combination of all treatments available in order to give the best smile.
What is a mini smile makeover?
A mini smile makeover simply takes the simplest and most convenient options available to your dentist to deliver the quickest and most cost effective smile makeover possible. Typically a mini smile makeover includes:
Air abrasion to remove any surface stains from the teeth, this may be enough if your teeth are nicely aligned and a good shape.
Teeth whitening. The whitening process can usually be undertaken in either a 30 min appointment at the dentist or over a couple of days at home by wearing bleaching trays at night.
Dental bonding. This will be done in the dental practice and usually takes anywhere between 30 min and a couple of hours depending on how many teeth are having the bonding process.
Am I suitable for a mini smile makeover?
A mini smile makeover is not suitable for everyone, it can only be used for patients who:
Have mildly crooked or rotated teeth.
Don't have complex dental health issues.
Don't want to replace any missing teeth.
Don't wish to change the way their teeth bite together (occlusion).
Want a simple fix to a relatively nom-complex problem.
How much does a mini smile makeover cost?
Typically the cost of a mini smile makeover is:
New patient consultation, from £59
Teeth whitening, from £277
Bonding, from £135 per tooth
So let's say you had 2 teeth which were rotated and were suitable for bonding, you wanted to brighten your smile and have these teeth aligned it would cost, from £606.
We hope you have found this blog post useful .
Download your FREE guide to Cosmetic Dentistry today…
"Your complete guide to confidence with a perfect smile"
A special report containing all you need to know about cosmetic dentistry.
by Dr Jay Padayachy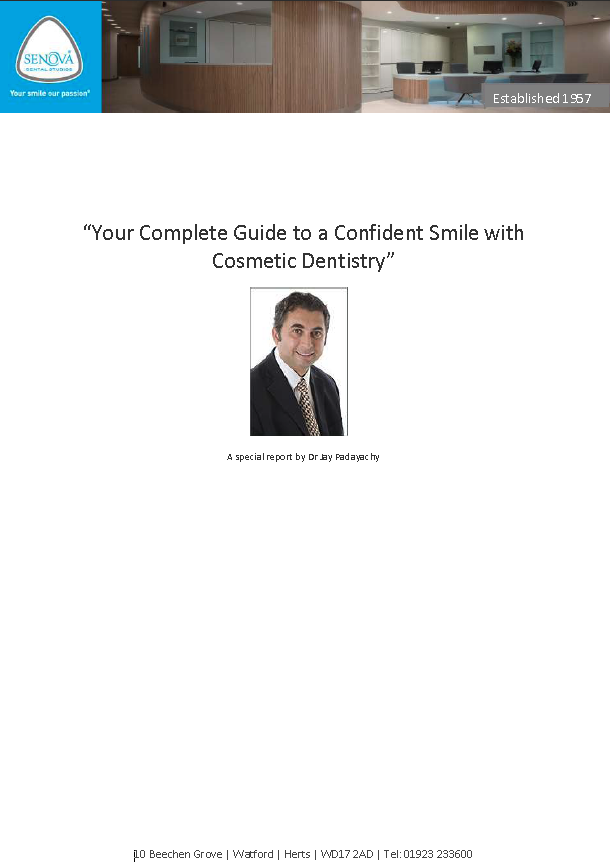 Latest posts by Dr Jay Padayachy
(see all)