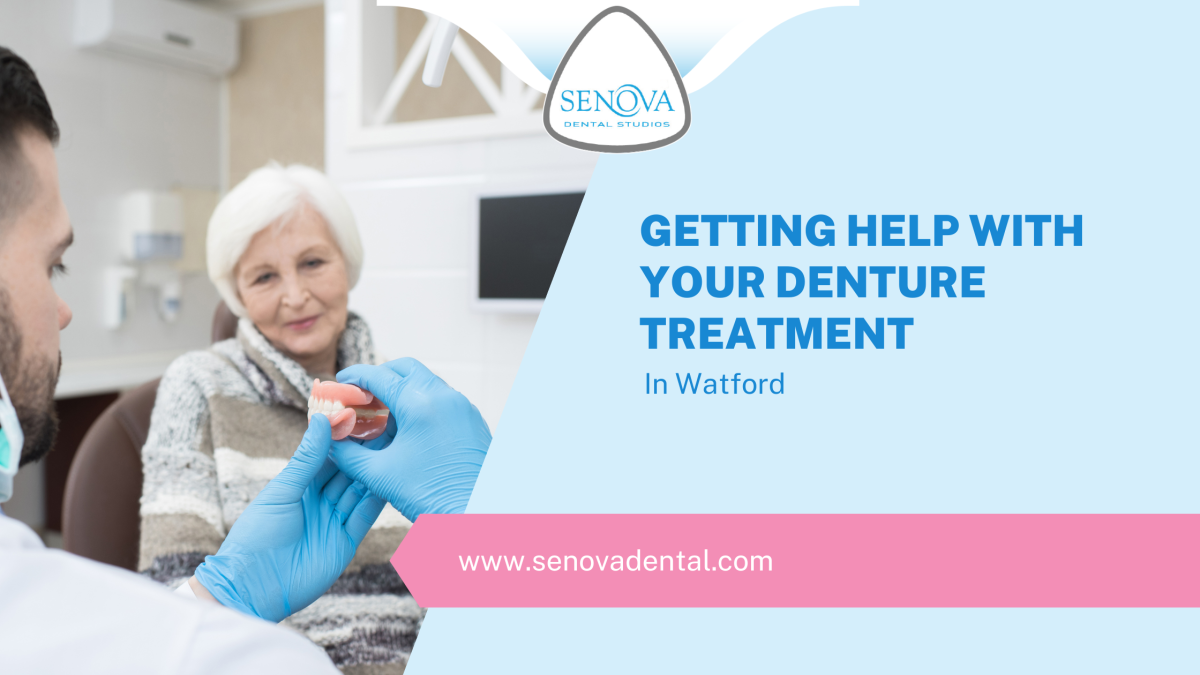 Tooth loss is a growing concern worldwide. According to the World Health Organization (WHO), over 23% of people over 60 have no teeth left in their mouths. Unfortunately, missing teeth not only create cosmetic issues and cause embarrassment during social interactions but can also create difficulty speaking and eating. That is why dental experts suggest that missing teeth be replaced as soon as possible. 
If you have lost one or more natural teeth and you're looking for a reliable and time-tested tooth replacement option, removable dentures are a suitable choice. Whether you have lost a single, multiple, or all teeth in your mouth, removable dentures can replace them. However, if you're unsure whether removable dentures are the right choice, this blog will help you decide. So, continue reading to learn everything you need about tooth replacement with removable dentures.
When Do People Know They Need To Get Dentures?
Even a single missing tooth can cause a variety of complications. For example, the jawbone around missing teeth starts to degrade at a very fast rate, making the bone in the region weak and fracture-prone. But how to know when one needs dentures? The answer is simple. Once one loses one or more teeth, one becomes a candidate for tooth replacement with removable dentures.
How Does Gum Disease Develop?
In most cases, the starting point of gum disease is poor oral hygiene. When regular flossing and brushing are ignored, a fine layer of food debris forms on the teeth, called dental plaque. This layer hardens over time to become dental calculus. Both calculus and plaque offer an excellent breeding environment for the harmful bacteria, which utilise the sugars in the plaque and release toxins that irritate the gums. This results in the movement of the gums away from their position and the destruction of the fibres that attach the gums to the teeth. As a result, "pockets" start to form between the gums and the teeth, promoting further food impaction and plaque formation. If this condition is not checked timely, it can lead to severe bone destruction and even tooth loss. 
What Are The Downsides Of Dentures Or False Teeth?
Removable dentures are a time-tested and cost-effective option for replacing missing teeth. However, no tooth-replacement option can be more durable, strong, or aesthetically pleasing than natural teeth. So, every effort must be made to preserve one's teeth throughout life, and tooth replacement should always be considered a last resort. 
Are Dentures Better Than Having Actual Teeth?
As mentioned earlier, no tooth replacement option can be as good as one's natural teeth. The same goes for removable dentures. Although removable dentures can be effectively used for replacing missing teeth, they will not be able to offer the same aesthetics, eating, and speech efficiency as natural teeth.
Is It Weird That I Want To Remove All My Teeth To Get Dentures?
When it comes to aesthetics, durability, and strength, there is no comparison between natural teeth and artificial ones; natural teeth will always win the comparison. Therefore, it is not a good idea to consider having one's natural teeth and replacing them with artificial ones. Instead, artificial teeth should only be considered when one loses one or more teeth and needs to be replaced.
How Many Teeth Do I Have To Lose Before I Should Get Dentures?
Dentures should be considered as soon as one loses a single tooth. However, one should not wait to lose multiple teeth before getting removable dentures. Instead, tooth replacement with dentures should be considered as soon as the first tooth is lost. 
Can You Sleep In Dentures?
It is not advisable to sleep while wearing dentures. Dental experts recommend that one take out their dentures before sleeping and keep them immersed in water or a denture cleaning solution; this prevents unwanted dimensional changes or shrinkage. Wearing your dentures during sleep can cause various complications, such as an increased risk of tooth decay, gum disease, bad breath, and even tooth loss.
What Is The Difference Between Dental Implants And Dentures?
Dental implants are dentures are both tooth replacement options. However, they work differently, For example, an implant is a screw-shaped fixture that is inserted into the jawbone – like natural teeth – and it serves as a replacement root for an artificial tooth. Once the implant becomes firmly embedded within the jawbone, a suitable tooth replacement is attached to complete the artificial tooth structure. On the other hand, a denture is a removable appliance that sits on the oral soft tissues and jawbone and gains support from the adjacent healthy teeth. 
Are Dentures Harder Than Teeth?
Removable dentures are made of polymers or metal alloys. Although they possess sufficient strength, they are not as hard or strong as natural teeth. Besides, polymeric dentures are brittle and can easily crack or fracture if dropped accidentally.
When More Are Needed, Are Teeth Added To The Original Denture?
In some instances, it may be possible to add one or two teeth to an existing denture. For example, this may be possible in cases when a tooth adjacent to the artificial denture teeth is lost. In this case, the laboratory technician may be able to add another tooth to the existing denture. However, sometimes, a new denture may need to be prepared for adding another tooth or teeth.
If you live in Watford and looking for a reliable and cost-effective dentist for getting dentures, Senova Dental is the place to go. Whether you need partial or complete dentures, we have all the necessary expertise and equipment available at our practice. So, to discuss your denture treatment get in touch with us today! 

Latest posts by Dr Jay Padayachy
(see all)