Special Offers at Senova Dental Studios
Have you always dreamt of a straight white smile?
Visit Senova Dental Studios for Complimentary Dental Health Advice
With the dentists from the hit TV series Extreme Makeover and their team.
This offer entitles the bearer to: Informal chat with a dentist or hygienist addressing your concerns and desires: Loose teeth, broken teeth, missing teeth, wanting a healthy, straight, white smile.
Call us now to take advantage of this great offer: 01923 233600.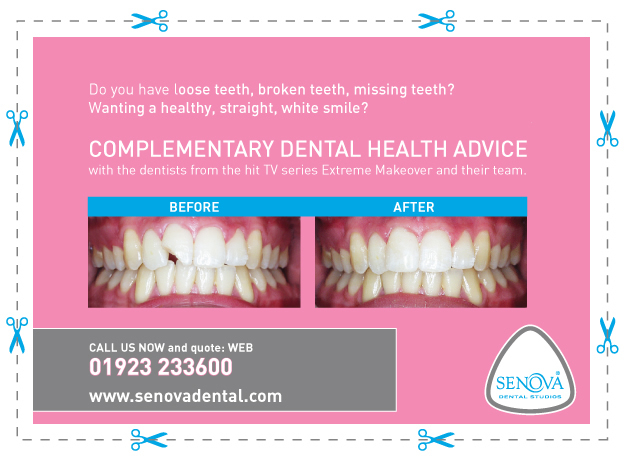 To find out more about the Dental Health Plans at Senova Dental Studios call today on
01923 233600